BSE - Psychology
Teach psychology
Bachelor of Science in Education in Psychology
This program prepares students to be psychology teachers at the secondary level – meaning middle and high school.
To earn a teaching credential in psychology, students also need to pursue certification in another field of teaching. The psychology credential cannot be earned alone. Students often combine psychology teaching with health and physical education, or with social sciences but any other teaching area can be a great fit.
How Do You Become a Psychology Teacher Through ESU?
The Psychology Program works with the Middle and Secondary Teacher Education Program to guide students who want to become psychology teachers. Learn more about what is involved in becoming a secondary education teacher.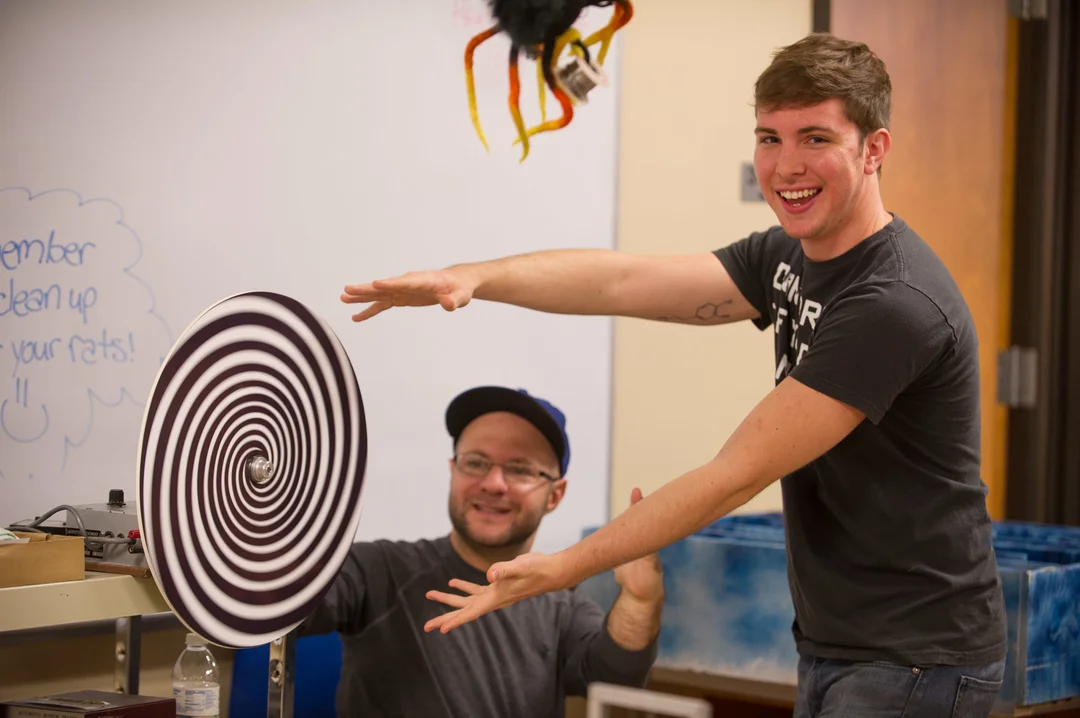 Teach Psych
Emporia State was founded as the Kansas State Normal School, and preparing teachers is in our DNA! Exciting classes in areas like social, developmental, and educational psychology not only help you become a world-class teacher, but what you learn at ESU will help you guide your students to a better understanding of themselves and the world around them. You'll conduct your own research project and practice hands-on activities you can use to bring the wonders of psychology to future generations of students.
HOW TO CONTACT US
PHYSICAL ADDRESS
Department of Psychology
(on the ESU main campus)
1701 Morse Road
Visser Hall, 3rd Floor
Main Office, Rm 327
MAILING ADDRESS
Department of Psychology
Emporia State University
1 Kellogg Circle
Campus Box 4031
Emporia, KS 66801