Distance Transfer Student Admissions Process
Transferring to ESU is easy
🎃 ZERO APPLICATION FEE IN OCTOBER 🎃
During the month of October, the $30 application fee will be waived for Apply Kansas Month.
---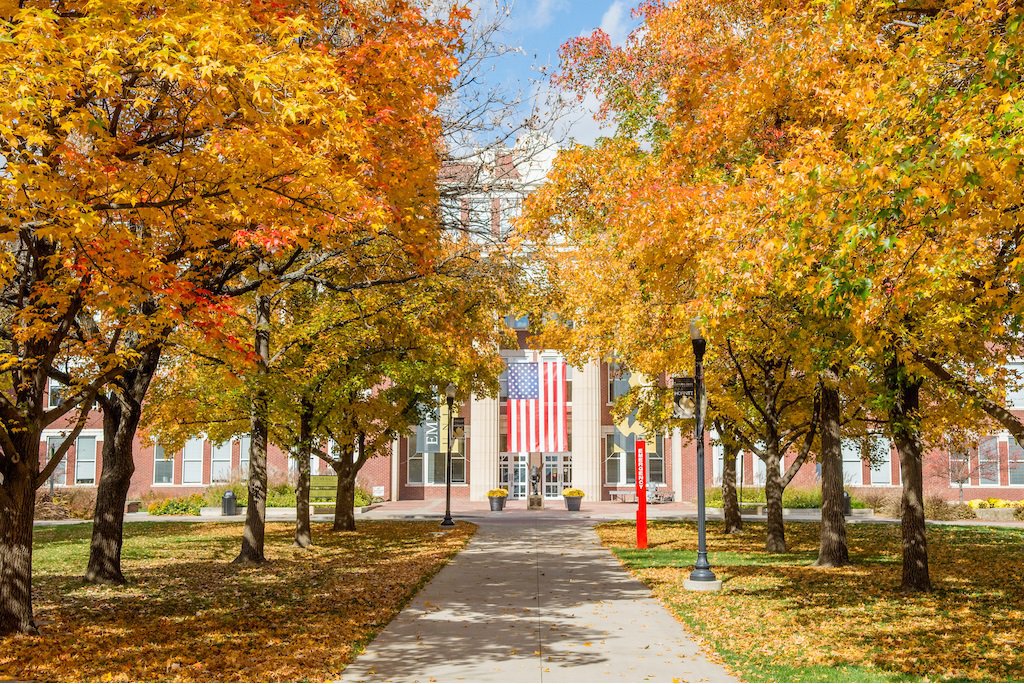 Admission requirements
24+ transferable credit hours AND 2.0+ GPA on transferring hours OR 2.0+ Gpa on transferring hours AND 1+ freshmen admission requirement (21+ ACT score OR 1060+ SAT score OR 2.25+ unweighted GPA)
Transfer to ESU in three steps
Apply
There is a $30 application fee + an additional $10 technology fee for transfer students who are taking classes entirely online or at one of our distance locations. Application fees can be paid online through the application portal, in person through the admissions office or by phone at 620-341-5465.
Send transcripts
Unofficial transcripts can be uploaded directly into your admissions application or securely on the secure upload page. Official transcripts can be sent to transcript@emporia.edu, or mailed to ESU Admissions, 1 Kellogg Circle, Box 4034, Emporia, KS 66801.
Next steps
Apply for scholarships
Apply for additional ESU scholarships through the Scholarship Library. Official transcripts are required for scholarships to be awarded.
Contact + Application Status
Application status
---
Log back into the application portal to check your application's status.