The Writing Center
Assisting students in preparing for the practical, real-life applications of writing
The Writing Center at Emporia State University promotes writing as a tool for teaching and learning in every discipline and assists writers in preparing for the practical, real-life applications of writing in the workplace as well as in the academic world. The Writing Center services all undergraduate and graduate students across all disciplines.
All faculty, staff, and students are welcome to take advantage of these free services!
Mission Statement
Supporting and strengthening writers.
Vision Statement
The faculty and staff of Emporia State University's Writing Center believe that writing is a collaborative process of discovery, learning, and communication, and that writing is fluid and contextual. As such, we recognize writing as a social force that can lead to empowerment, growth, and change. Further, we believe that diversity, in all its forms, strengthens our academic community. Understanding and valuing how life experiences and worldviews shape writers and inform their writing processes, our writing partners assist writers to maintain integrity of voice while meeting the demands and constraints of particular writing projects.
Hours
Monday: 1-8 p.m.
Tuesday: 4-8 p.m.
Wednesday-Thursday: 1-8 p.m.
The Writing Center is not available over breaks, when the university is closed, or during non-regular business hours.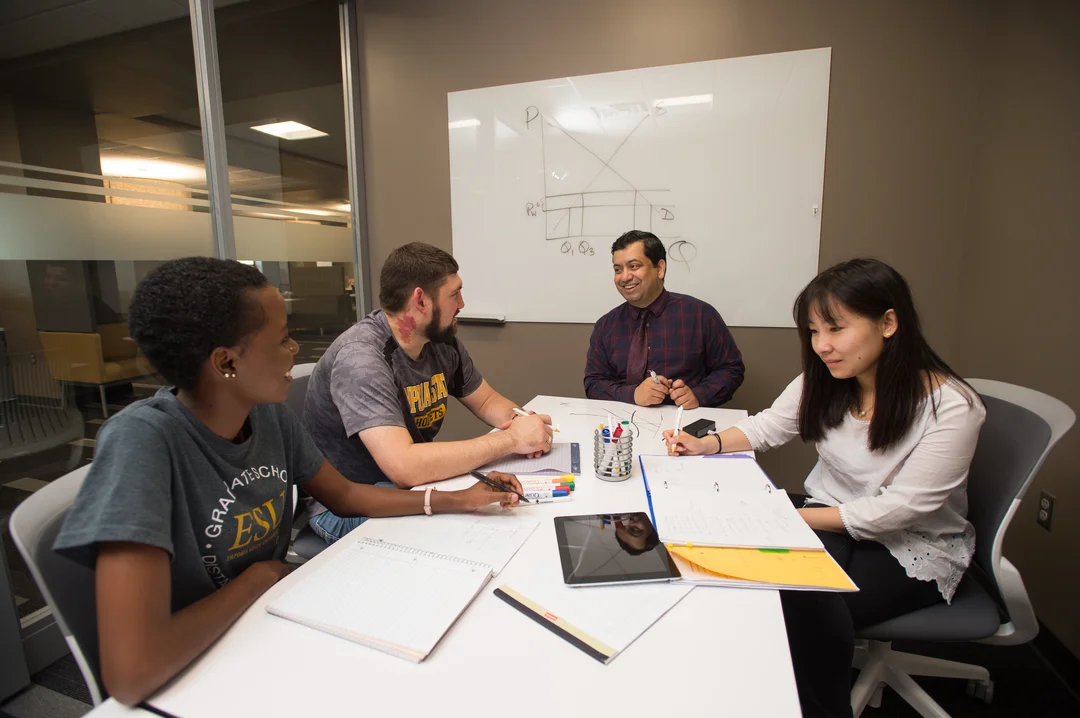 Services
The Writing Center offers one-on-one assistance, workshops and help with structuring papers.
Services
Follow us on Social Media