Office of the President ESU Insider
Welcome to the ESU Insider
The fall semester is in full swing, and as we look forward into an exciting future full of activities, new academic programs, new facilities and more, Emporia State is filled with excitement and anticipation for what's to come.
As you may know, my time at ESU has come to an end. During the past five and a half years, I have been honored to serve Emporia State and propel this great institution forward. I leave campus in the capable hands of our Provost, Dr. George Arasimowicz, who will serve as acting president beginning October 16.
Dr. Arasimowicz has been able to accomplish a lot in his short time with Emporia State University, joining us in April of 2021. ESU has great momentum and is poised to attract excellent candidates to serve as the next president.
We are excited about what the future holds for everyone in Hornet Nation.
Sincerely,

Allison D. Garrett
President
Emporia State University
New Initiatives + Programs
The new academic year at Emporia State University brings exciting new initiatives and programs across campus. Through these new developments in academic programs, spaces and events, ESU is giving students more.
Get an insider look
Thank you for supporting our ESU Hornets! Because of you together, through your donations, you help our athletes move forward.

Runtime: 45 seconds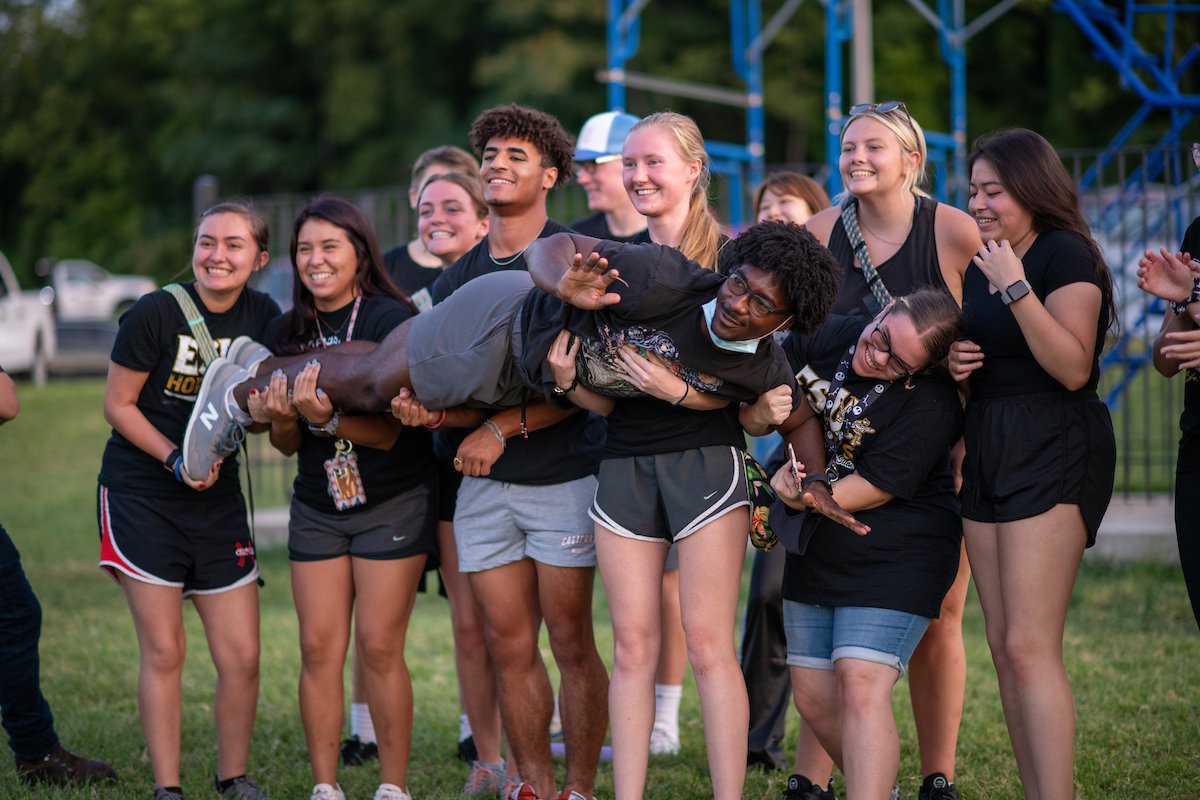 Campus Views
Our students were thrilled to return to in-person events this fall. Welcome Week was a smashing success.