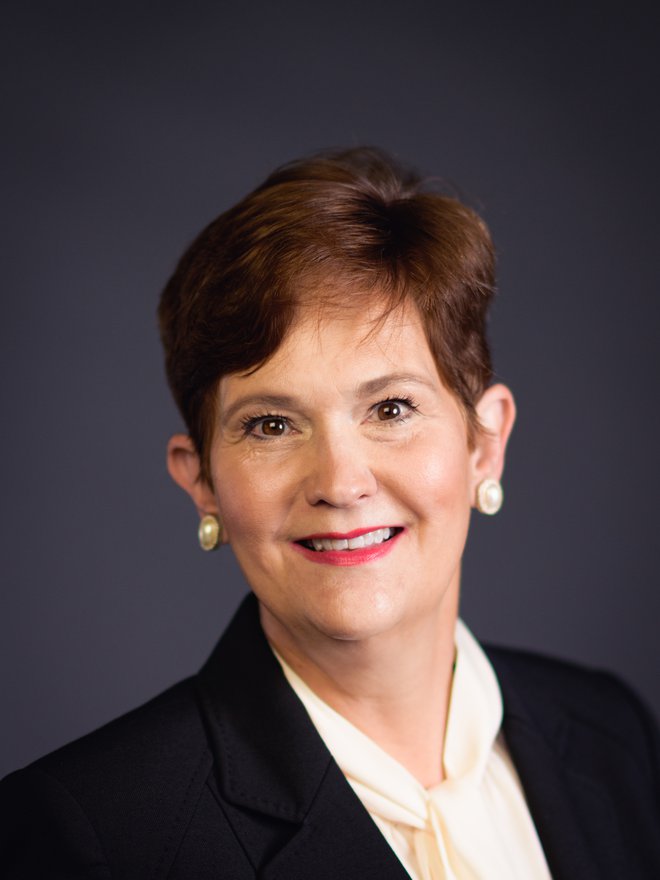 Allison Garrett
President of President's Office
Campus Box 4001
Building Plumb Hall
Room 202K
Allison D. Garrett began her tenure as Emporia State's 17th president in 2016. Emporia State has developed momentum in several areas:
Emporia State completed its largest-ever capital campaign;
New building projects are transforming the campus with a new residence hall, a new science facility and upgraded athletic facilities;
Fall 2018 saw a 6 percent growth in all new enrolled students and the highest retention rate on record for first-year students;
The university added diversity, equity and inclusion to its Strategic Plan and is working to be a model in those areas; and
Many new academic programs have been created to address the needs of Kansas and the region.
President Garrett brings to Emporia State a wealth of experience in both higher education and the corporate world. She worked for nearly four years as executive vice president at Abilene Christian University, five years as the senior vice president for academic affairs at Oklahoma Christian University and three years as an associate professor of law at Faulkner University.
Prior to entering the academic field, she worked for over 10 years at the Walmart Inc. corporate offices. During her time at Walmart, she held positions of vice president and general counsel for the corporate division and vice president of benefits compliance and planning. Earlier, she worked for the United States Securities and Exchange Commission and in private practice.
President Garrett has a bachelor's degree in English from Oklahoma Christian University, a juris doctorate from the University of Tulsa College of Law and a masters of laws in securities regulation from Georgetown University.
She is a native of Neosho, Missouri. President Garrett and her husband, Chip, have three children. Ethan, an accountant, and his wife, Danielle, live in Edmond, Oklahoma. Daughter Tori, a communications professional, also lives in Edmond. Son, Noah, is a college student.
In her spare time, Garrett enjoys playing golf and fighting for the title of Garrett Family Scrabble Champion.